SAVE UP TO 30% OFF FULL PRICE!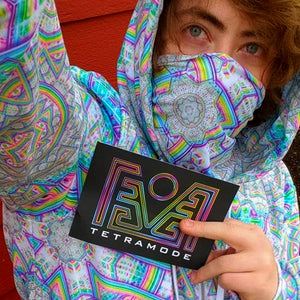 Product of the Year
This year we celebrate the unisex Enon Zip-Up Hoodie. With It's vibrant and intensly activating design is it really a wonder that this was our #1 Favorite Product this year?
Shop the Enon Collection
Let Customers Speak for Us.
All Orders are Made on Demand. We ship everything to your door within 7-10 Business days or less.
Psychedelia is a global culture which is why we are happy to ship to any country in the world.
If it doesn't fit exchange it for a size that does. If you are not happy with it, money back. Simple.
#tetramode #clothingwithavision