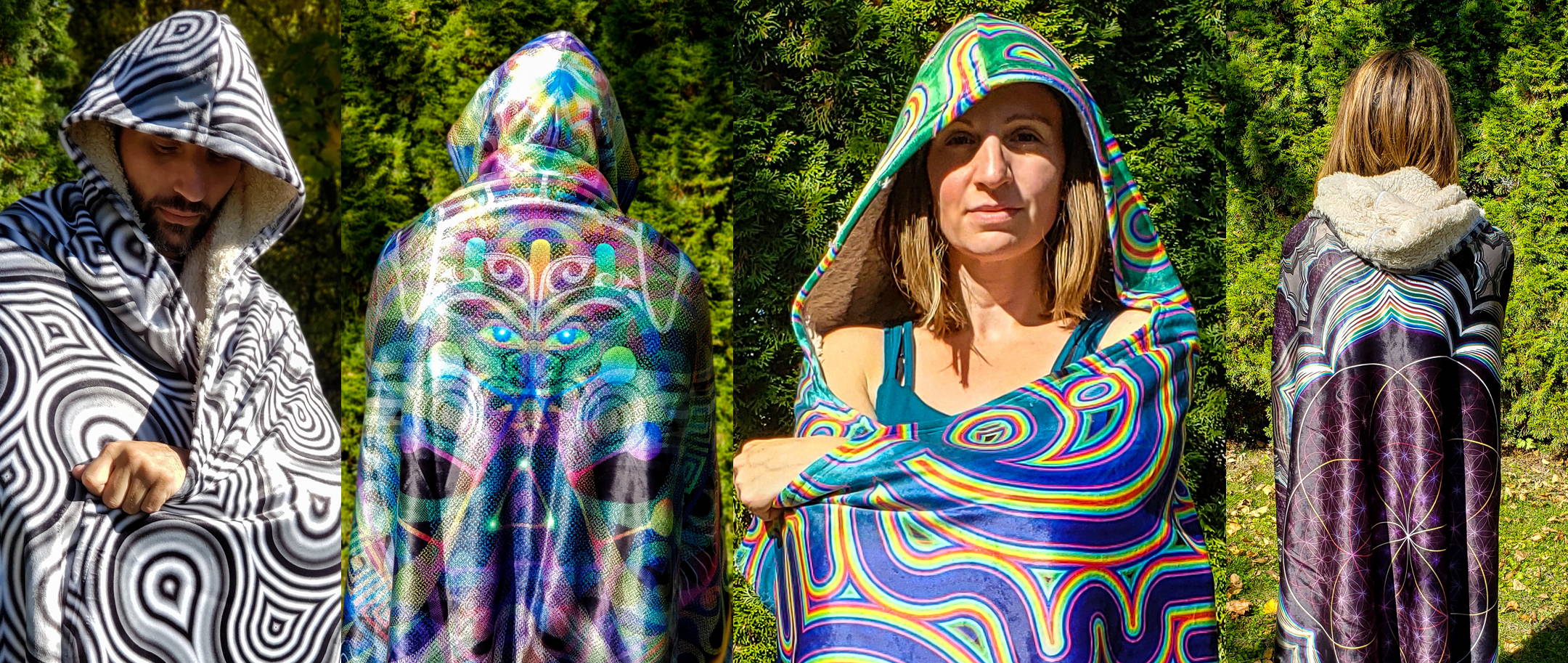 SHERPA-LINED - UV/RGB REACTIVE - ULTRA SOFT

$20 Off All X-Capes now thru 12/6. No Discount Code Required. Limited Offer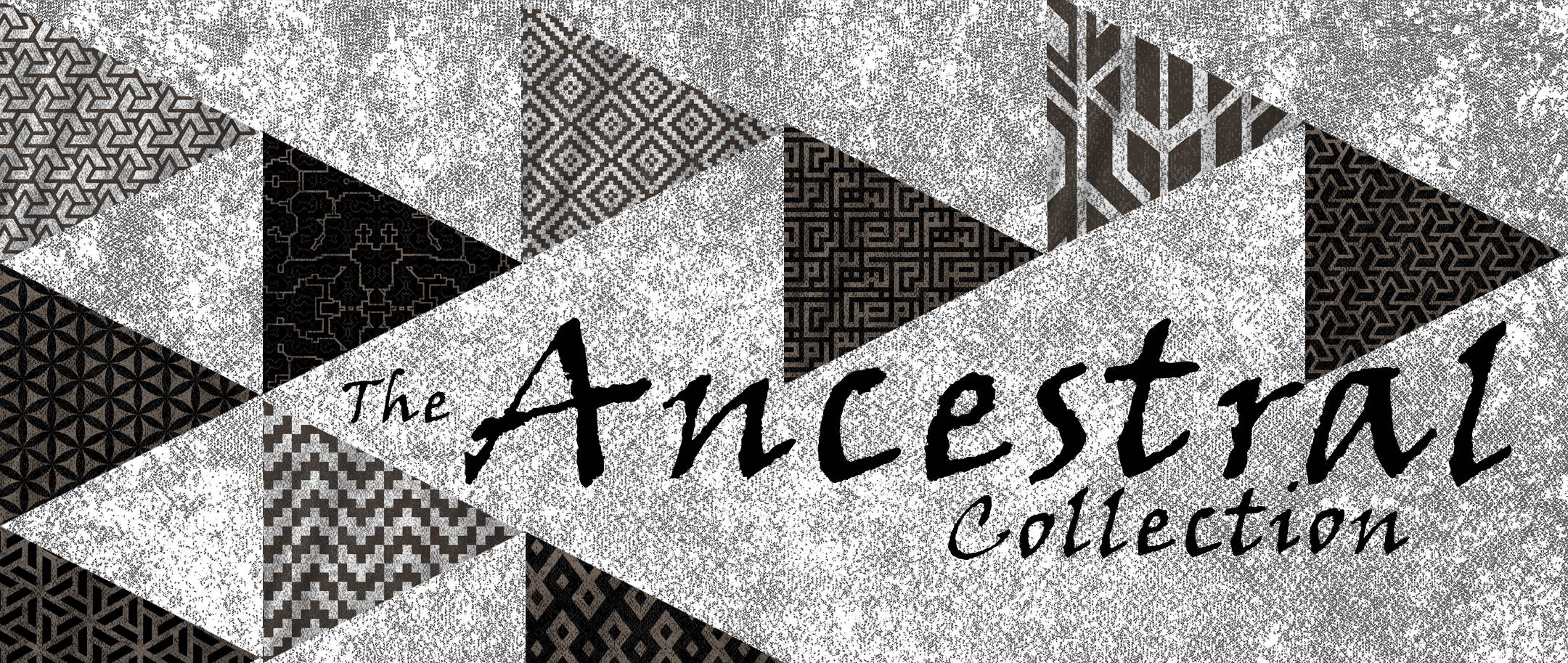 Tribal Styles for your Primitive Roots
9 Psychedelic Styles from around the World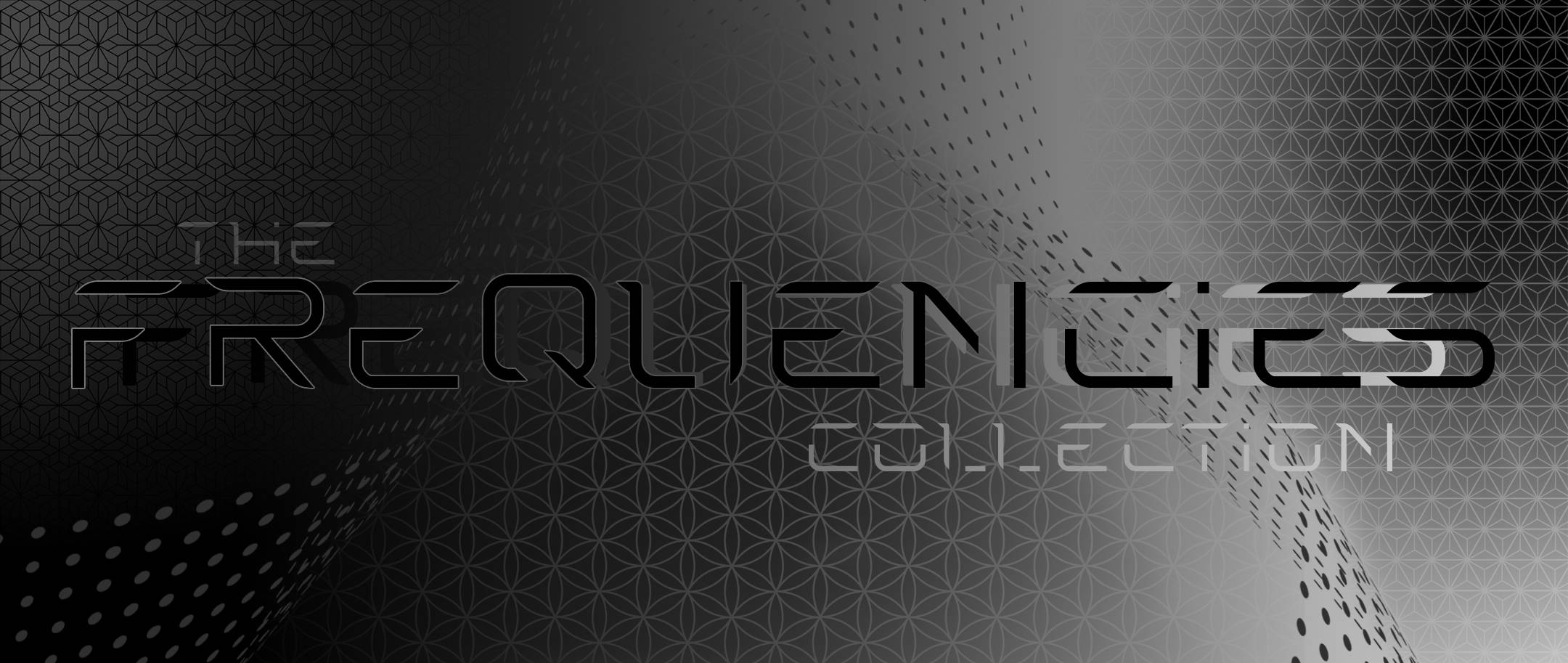 High Frequency Designs to Bend your Mind
We create Mens, Womens, Kids Clothing & Home Decor for those who wish to add color to their lives. Our products are sustainably sourced and ethically created in California and supports Ocean Preservation.
--- Tetramode Supports the Arts.
All of Tetramode's proceeds Support the Artists involved in the creation & design of Tetramode's exclusive psychedelic designs & patterns. Tetramode pays out 100% proceeds to their artists so that they can continue to be driven with passion and creativity. Thank you for your support.
❅ Limited Time. $30 Off All Blankets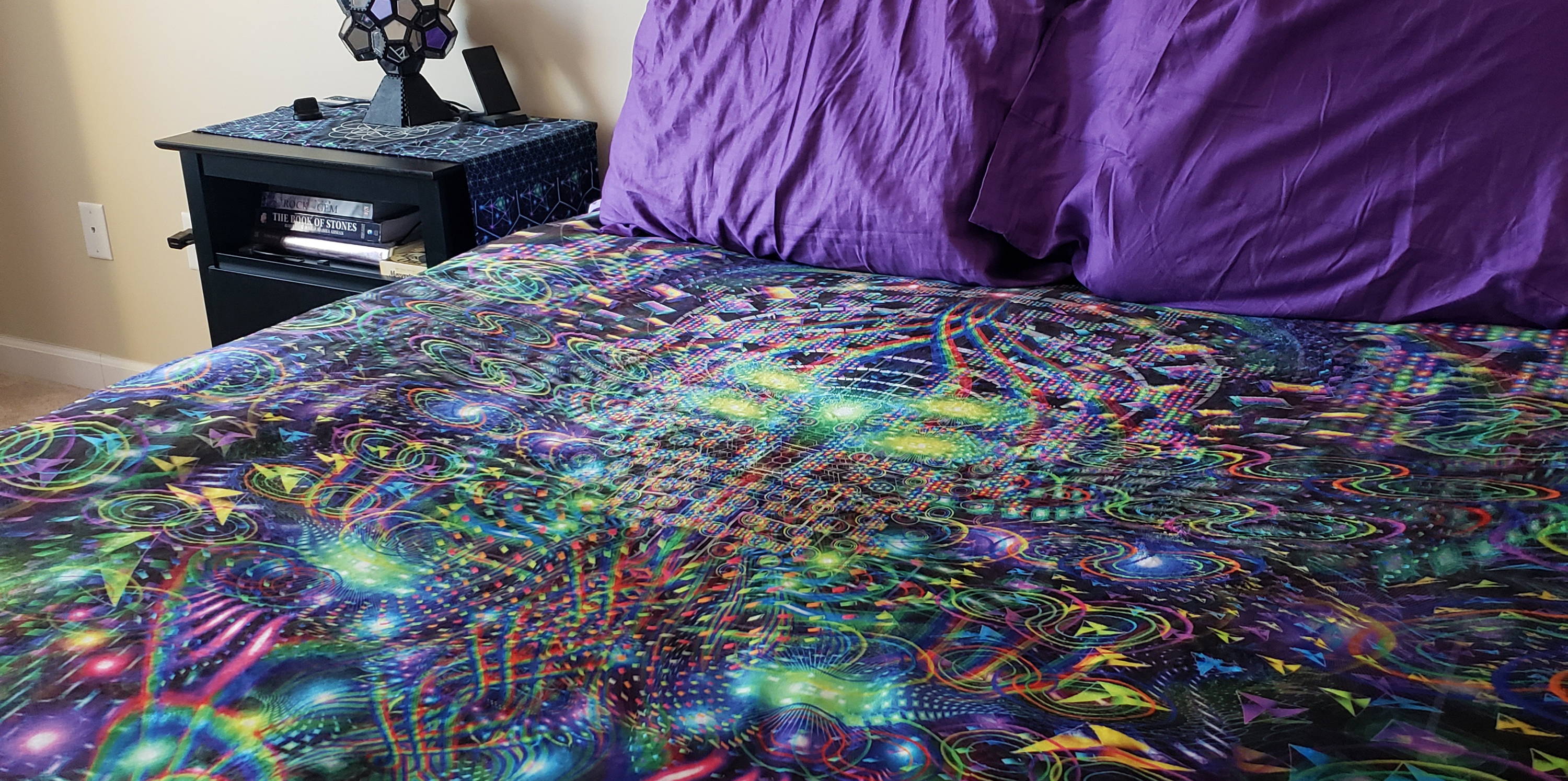 WARM, SUPER PLUSH, COZY :: UV/RGB REACTIVE :: WASHABLE :: 60x80"


UV/RGB REACTIVE - FADE RESISITANT - 50x60" or 60x80"


--- Exclusive Psychedelic Styles.
Our vision has remained unchanged since 2013. Tetramode's mission is to provide our culture with the highest-quality psychedelic styles inspired by shamanic experiences. The mystical images depicted in our designs are discovered through our own inner journeys which we believe are rooted within consciousness. We believe the imagery revealed is meant to be shared with our evolving culture and can serve to bring humanity closer to our human spirit. Tetramode is the creation of visionary artists Samuel & Cate Farrand.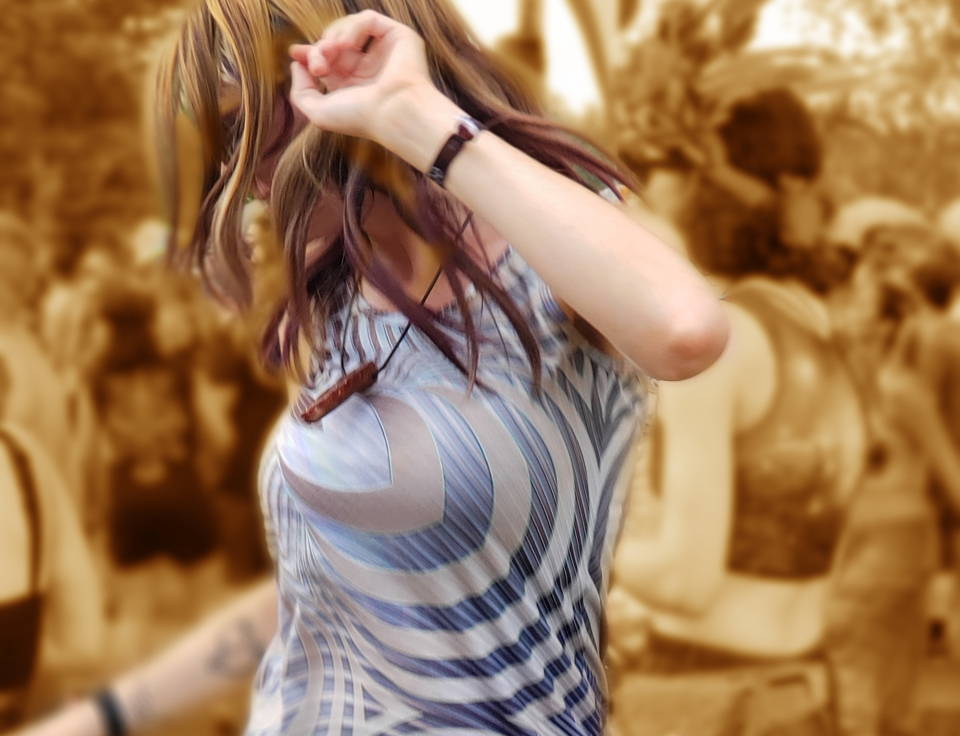 --- Exceptional Customer Service.
Tetramode is the first & only Psychedelic Clothing Brand that Offers a multitude of services & guarantees to their customers. Services offered by Tetramode include World-Wide Shipping & a simple Hassle-Free Return Policy. Our 5+ Year history backed with hundreds of customer reviews verify the validity of Tetramode's dedication towards exceptional Customer Service.
All Orders are Made on Demand, but that doesn't mean you have to wait forever for it. We ship all orders to your door within 7-10 Business days. [Details]
Psychedelia is a global culture which is why we are happy to ship to any country in the world.
Our policy is Simple. If it doesn't fit exchange it for a size that does. If you are not happy with it, return it for a refund. [Details]

Help Keep Our Oceans Clean.