We are super excited to release our newest Blotter Art set which has a very cool slice of psychedelic history which makes this LIMITED EDITION set a must have for all psychonauts! The original inspiration behind this set was borrowed from an authentic vintage FDA label which read:
"DELYSID, D-LYSERGIC ACID
DITHYLANIDE
0.1 Mg per Ml.
WARNING
The FDA (Food and Drug Administration) restricts
the use of this substance for experimental purposes
only, under the supervision of the U.S. Government.
CAUTION: New drug limited by Federal
law to investigational use only."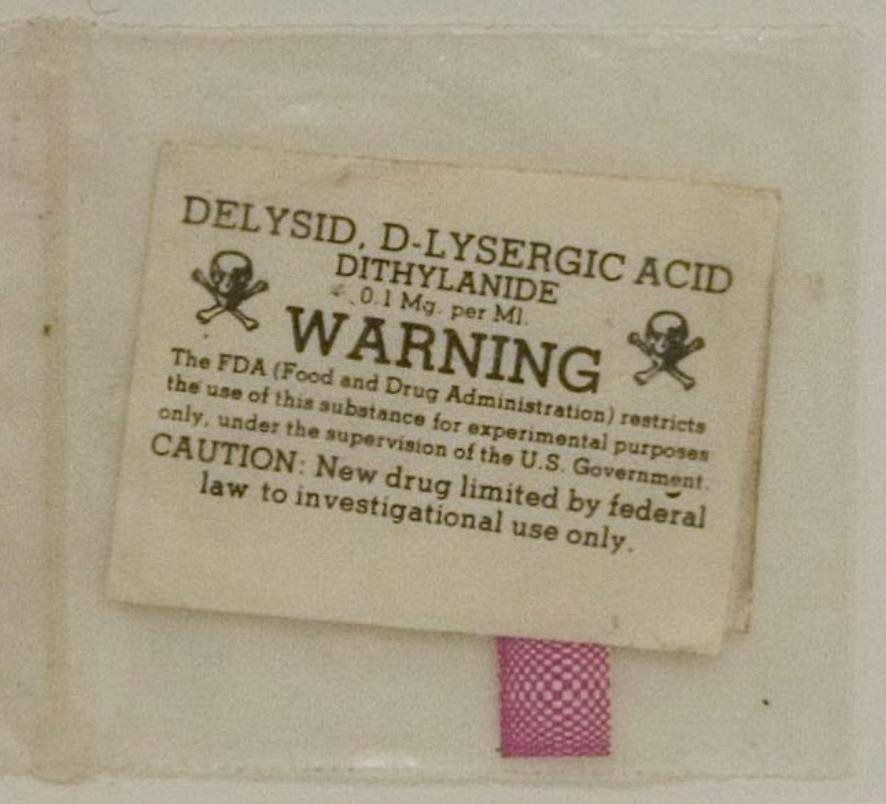 The original designer of these blotters Samuel Farrand thought it was funny how "DIETHYLAMIDE" was spelled incorrectly and also found it peculiar that there was a Skull & Cross Bones denoting poison on the label as there has never been any scientific findings that LSD has ever had any adverse side effects if taken in moderation and under a controlled environment. He thought a fun a little Bicycle Day release would be to correct the spelling and create a blotter set based upon the color harmonies of vintage authentic poison labels from the time period of when the FDA LSD Poison label circulated.
Samuel painstakingky corrected the misspelling by editing single pixels so that the label appeared professionally restored and rather then designing off a standard 9 Panel sheet which is commonly seen today in blotter art... Samuel managed to work a standard 7.5 x 7.5" 900 perforated tab sheet into 60x 3x5 sections making the set an unusual format that has never been seen on blotter art until now.
The set was slated to be released on Bicycle Day 2021 however life got busy and the sets were never released! This holiday season Samuel is offering this one run set as a limited edition Signed/Numbered set of 25, 25 paying homage to LSD-25 and 25 Unnumbered/Unisgned sets. Order by today and receive by Christmas! Only 50 lucky people will get to own this set so hurry and claim yours!